AuroIN- A Digital Marketing Pioneer in USA Explains "Link Building for SEO"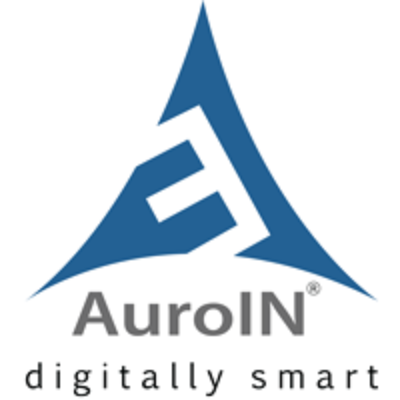 October 12, 2022 – New York City, NY – Much was said about the future of link building when Google released the Penguin update in 2012. Many experts believe that links are no longer a significant ranking factor. In fact, it is an attempt by Google to penalize websites that use unnatural link building methods while rewarding websites that use white hat link building techniques. It is still relevant and important in SEO. Links can help you improve your SEO ranking if they are generated ethically. If you're doing it in-house, keep reading to learn the tips and tricks of quality link building methods as explained by AuroIN LLC, one of the leading digital marketing agencies in the United States since 2000.
There are two types of links that can influence your website's ranking:
#1 External Links:
You should invest in creating high-quality backlinks for your website because backlinks are crucial for SEO. External backlinks are hyperlinks pointing to your website from other websites. Content promotion is the most natural way to gain backlinks.
These links are crucial because they increase the credibility and authority of your website. A trustworthy website linking back to your page informs Google that your website is reliable. If a reputable website links to your page, it implies that your content is both reputable and compelling.
Because Google thinks more people will be interested in your content, they will rank your website higher. Your ranking will rise as you acquire more backlinks. They are constantly enhancing the trustworthiness of your website.
Backlinks are primarily acquired through the creation of content. By publishing high-quality, information-rich content, you can draw users to your website and ask other webmasters to read it. If they enjoy it, they might mention it on their own websites.
This is one of the ways to build backlinks. When someone reads their article, they can now click on the link that leads back to your website. It's an excellent way to generate new traffic and leads for your company.
Focus on backlinks that will bring relevant traffic to your website when you're trying to obtain them. It is best if websites with a focus on your industry link to your content. This guarantees that the traffic you are driving is interested in your business.
You can improve the trust and authority of your site by increasing the number of backlinks it has.
#2 Internal links:
Internal links are critical for increasing user engagement and time on your site. You want people to stay on your website so they can learn more about your products and services. These are links to other parts of your website/pages that contain related information to help your audience learn more about your products or services. It is intended to improve their understanding of your business at large. It has two advantages: 1) it lowers the bounce rate and 2) it increases the time spent on your site.
Utilizing inbound links allows you to direct visitors to the following page. They will stay on your page longer, which boosts your SEO ranking. Google values your page more when visitors stay on it for a longer period of time.
Having inbound links is a great way to keep visitors on your website. They can stay interested as you teach them more about your company. This will assist you in nurturing leads and motivating them to convert.
One of the most critical aspects of inbound links is that they must be tested to ensure their functionality. You must not only ensure that your content is up to date, but that the links are also active. If a particular landing page is removed or deleted, you should hyperlink to other active pages of the website instead of making the users click on a broken link.
It is recommended to check your links on a regular basis to ensure that they are working and directing users to the correct page.
The top 7 backlink-building strategies are listed below:
There are many shortcuts to getting backlinks, but using them will almost certainly get your website in trouble, and it will be penalized sooner or later. Therefore, link building will only be successful if the right approach and strategy are used. It will improve your website's ranking, which will lead to better ranking, more traffic, leads, and ultimately conversion. Different websites follow different strategies, and the following are some of the most important ones to consider:
Recognizing your target audience
It is critical to understand your current audience and their demographics in order to target the ideal audience for your website. This will help you reach new audiences who are interested in what you have to offer while also maintaining and growing your current audience.
Do some research to learn more about your target audience. This will not only enable you to understand them better, but it will also help you to know more about your target market/traffic and whether you are currently reaching them.
List the websites to find people interested in your type of business:
Once you've determined who your target audience is, compile a list of websites that can assist you in reaching them. Look for websites that have a sizable following among this demographic. You could reach out to people who are interested in your website but aren't aware of it with the help of links from these websites.
Content production:
To persuade other websites to link to your content, you must first provide compelling content. Create content that answers a question or solves a problem for your audience.
If you give them the information they need, you'll not only earn their trust but you'll also get more links to your page because other websites will value the information you have to offer.
List the websites where you'll publish your content:
It's time to review the list of websites you've built once you're satisfied with the content you've written. What websites have the highest chances of linking to the content you've written? Make wise choices and try to find websites that relate to the subject of your blog post or page. These websites are more likely to link to your blog post because it is pertinent to their content.
Speak with the website owners:
It's time to get in touch with the websites (s) you intend to get a link from. You can use email to communicate with others, but social media sites like Twitter are also useful. Increase your chances of getting a link to your page by explaining why your content is unique.
Use social media as a platform for link generation:
Another great way to get links and reach out to new audiences is through social media. Don't forget to post your new content on social media platforms like Twitter. Send out a few tweets to people who you think might be interested in your post.
Facebook is yet another excellent way to increase the visibility of your articles. It also enables you to market your content and connect with new people. You're likely to receive some additional links in return when people like, share, and discuss your content on social media.
If you are still unsure about how to generate quality backlinks or lack the time and/or expertise, you can always hire an SEO agency in the United States to handle your backlink needs. To achieve the desired results, make sure you only hire reputable companies such as AuroIN LLC in NYC to work on your website. You can always call +1 315-533-1323 or send an email to sales@auroin.com for a quick discussion.
About AuroIN: AuroIN is a full-service digital marketing agency in NYC that has been in business since 2000 and takes a holistic business approach to its clients' digital marketing programs. AuroIN's experts comprehend the significance of business principles as well as the nuances of cutting-edge digital technologies. AuroIN provides every digital marketing service available, from digital marketing research and planning to brand development, website and asset creation, and Social Media Marketing.
Like Us: https://business.facebook.com/AuroIN
Subscribe Video: https://www.youtube.com/user/auroin
Retweet us: https://twitter.com/auroin
Contact Detail:
Company Name: AuroIN LLC
Contact Person: Media Relations
Email: Send Email
Address: 285 Fulton Street, Suite 8500
City: New York
State: NY – 10007
Country: United States
Website Url: https://auroin.com/contact/

Source: www.PRExhibition.com